硬件合作伙伴


tel.: +49 2301 94390 0
email: —
Germany
EBV Elektronik is the leading specialist in European semiconductor distribution supporting customers across EMEA with sensors, connectivity, low-power microcontrollers and embedded processors.



tel.: —
email: —
Netherlands
NXP is currently the fifth-largest non-memory semiconductor supplier globally, and the leading semiconductor supplier for the Secure Identification, Automotive and Digital Networking industries.



tel.: +1 281 274 3254
email: —
USA
Texas Instruments is a global semiconductor design & manufacturing company. Innovate with 80000+ analog ICs & embedded processors and software.



tel.: +1 408 559-7778
email: —
USA
Xilinx is the world's leading provider of all programmable FPGAs, SoCs, MPSoCs and 3D ICs.
软件合作伙伴


tel.: —
email: info@coppeliarobotic.com
Switzerland
Coppelia Robotics (V-REP) is a small Swiss SME active in the field of robotics simulation.
It provides services in the field of robotics software, and also develops a robot simulation platform "V-REP".



tel.: +49 911 54056 20
email: info@ethercat.org
Germany
The ETG (EtherCAT Technology Group) is a global organization promoting and supporting technology development of the open real-time Ethernet network.



tel.: +1 781 996-4481
email: —
USA
IntervalZero, Inc. develops hard real-time software and its symmetric multiprocessing (SMP) enabled RTX and RTX64 software transform the Microsoft Windows general-purpose operating system (GPOS) into a real-time operating system (RTOS).



tel.: +1 613 591 0931
email: —
Canada
QNX Software Systems Limited is a leading vendor of operating systems, middleware, development tools, and professional services for the embedded systems market.


tel.: +1 503 748-4720
email: —
USA
TenAsys provides real-time software and services based on the x86 Intel Architecture and Microsoft Windows operating system.



tel.: +375 17 211-02-84
email: info@visutechsystem.by
Belarus
Specializes in developing competitive software and hardware solutions in the field of process automation by taking full advantage of PLC technology and fieldbus systems and networks and offering extensive customization and professional support services.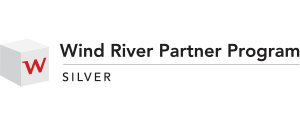 tel.: +1 510-748-4100
email: —
USA
Wind River®, a wholly owned subsidiary of Intel® Corporation (NASDAQ: INTC), is a world leader in delivering software for intelligent connected systems. The company has been pioneering computing inside embedded devices since 1981, and its technology is found in nearly 2 billion products. Wind River offers the industry's most comprehensive embedded software portfolio supported by world-class global professional services and support, and a broad partner ecosystem. Wind River delivers the technology and expertise that enables the innovation and deployment of safe, secure, and reliable intelligent systems. To learn more, visit Wind River at www.windriver.com.